Alright, so this one took a LONG time to get built, but I am very pleased with it. It works online as well as offline! Still searching for more stuff to add, so as always, keep your eyes peeled!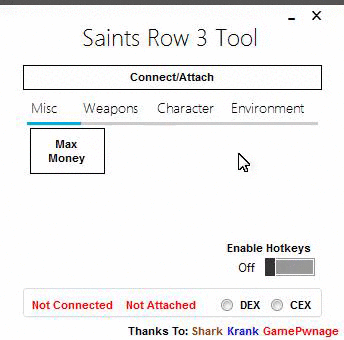 Saints Row The Third
[hide]
[RELEASE 2.3.0] <---DOWNLOAD
[/hide]
Big thanks to GamePwnzer for finding 90% of the offsets haha Without him this tool would be much smaller and less exciting
Huge thanks to Shark, he helped me immensely with C# coding! So big thanks again to him!