Hello everyone, I'm gonna just show you a simple easy way to get free ps3 themes.
So follow these steps;
Steps;
1. Go to "Internet Browser".
2. Type in 'PS3 Themes » #1 Resource for PS3 Themes
3.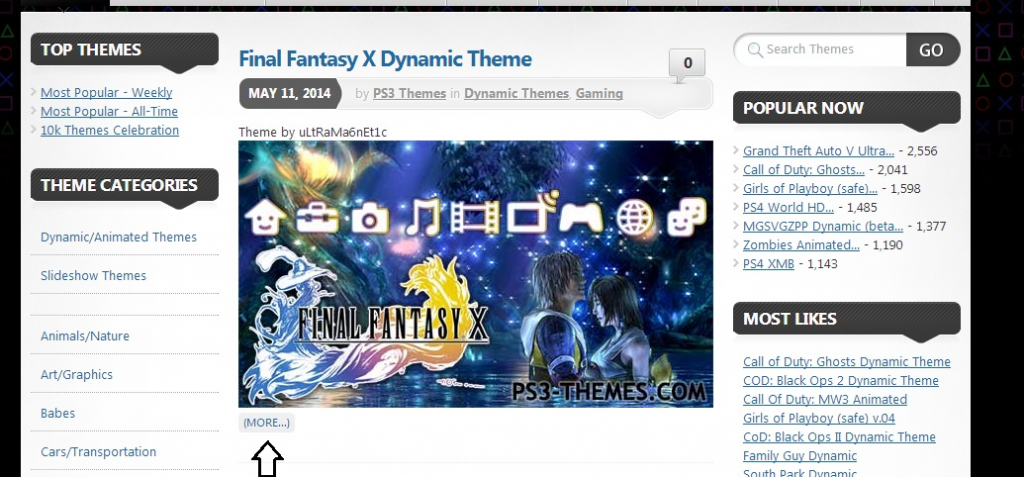 Go search for any theme you'd want to be on your PS3.
4. After you find it just click on it, "Download" button will pop-up the theme like this;


5. Press 'Triangle' on the Download button, And save target!
Enjoy, I hope i was helpful.