Hey there all you lovely Prime Subscribers! 😀 So, I've done a lot of work on this, and I hope you all enjoy it.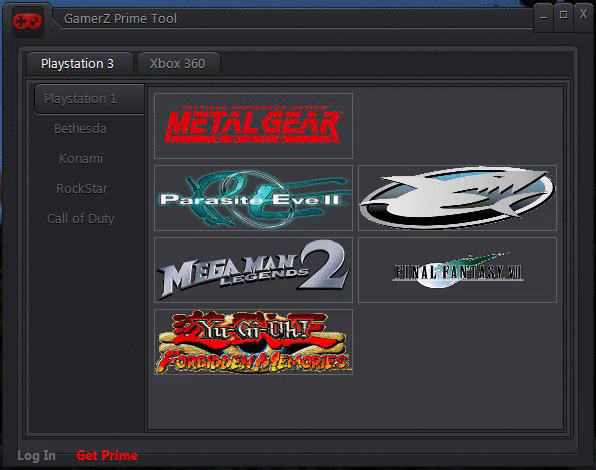 It may not have a boat load of games supported YET but in time, I hope that this will become an amazing tool we can all enjoy 🙂
I tried to make it as straight forward as I could! big pictures to show you exactly what game you are opening.
Current Supported Games!!
Playstation 3
1.) Metal Gear Solid
2.) Parasite Eve II
3.) MegaMan Legends 2
4.) Yu-Gi-Oh! Forbiden Memories
5.) Final Fantasy 7
6.) GameSharkPoker
7.) Fallout 3
Xbox 360
1.) Halo 1
2.) Halo 4
3.) Skyrim
So there you have it folks! I know a lot of the games aren't ready yet, but I wanted to get something out there 🙁 I will be working my butt off converting my stuff to work with this tool! in the mean time I will leave you with the source code for the plugins so that you guys can start making your own content!!! (Method to launch said content will be implemented in later builds)
Just build whatever you want, then send it to me, I'll look over it, clear it, and plug it in! then everybody will see your hard work with the next update 🙂
Help me make this tool as big as my dreams!!!
[HIDE]
Download Rival Gamer Prime Tool
The Plugin source is with the Download 😛
Virus Scan returns false positive for Packer
|---Password---|
GaMeRz.Me
[/HIDE]